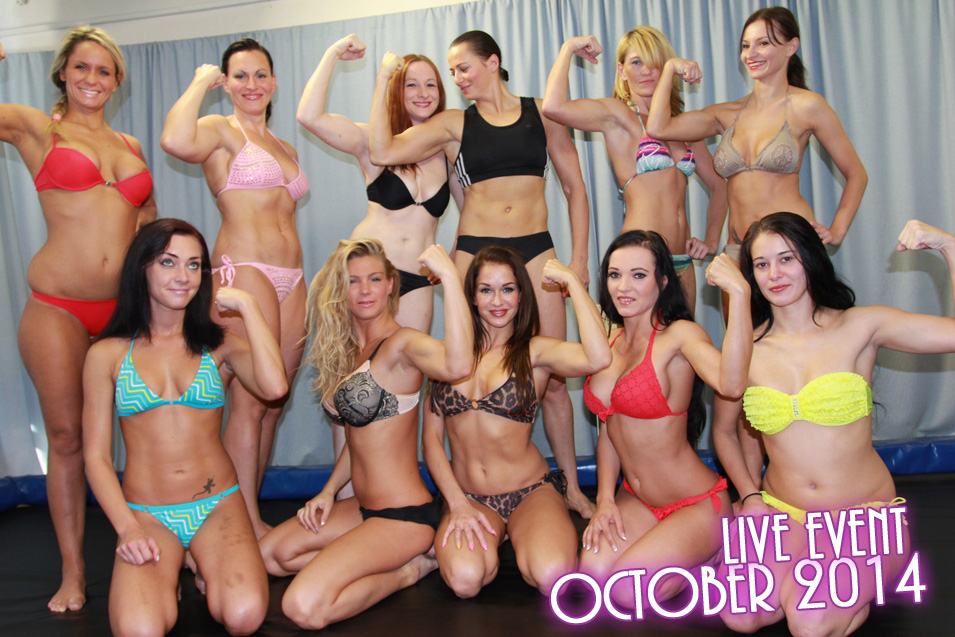 Saturday team picture: standing – behind – from left: Emanuella + Petra + Salma + Carmen + Edita + Susie, on knees : Linda + Eva + Donna + Emma + Zamira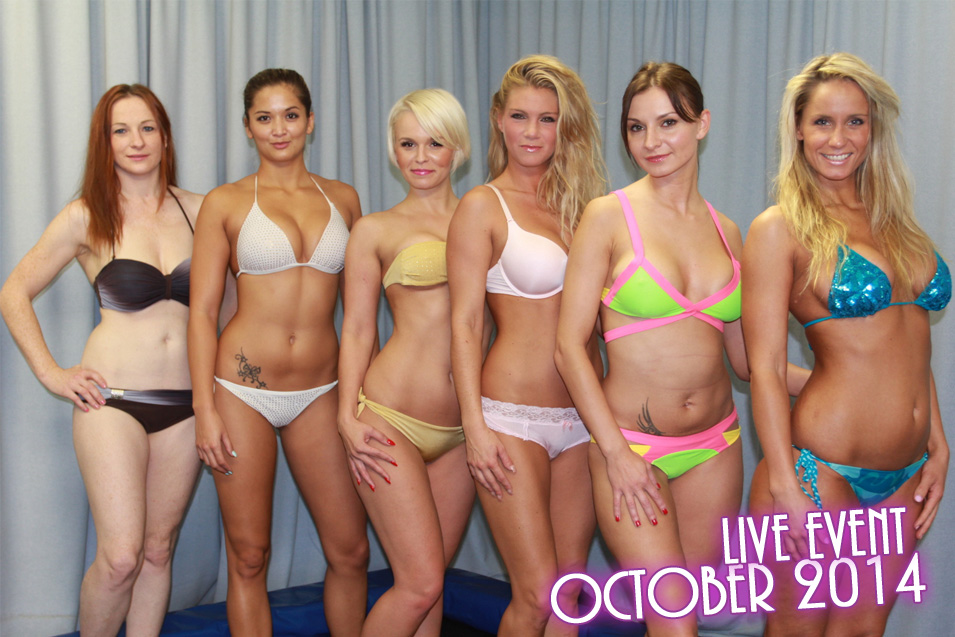 Friday team picture: standing – from left: Salma + Kim-Ly + Anni + Eva + Susie + Emanuella


Report – fighting-dolls-october-live-event in Brno – part I
Last weekend fighting-dolls organized the traditionally october-live-event in Brno in the fighting-dolls-studio. Altogether 21 new-movies were filmed over the weekend.
We had a new record number of audience at wrestling-events in Brno – and international event-audience from 10 different nations enjoyed the wrestling-weekend in Brno – from : USA + canada + germany + spain + great-britain + austria + italy + netherlands + norway + greece.
Friday – matches:
event-opening from Andy
Andy vs Kim-Ly
Crystl vs Anni – in jeans-shorts – mit super-emotions
Salma vs Zamira – catfight
Donna vs Sharon
Eva vs Peggy – catfight
Claire vs Chrissie
Emanuella vs Anni
Salma vs Susie
Kim-Ly vs Roman – Mixed – one-sided
Edita vs Peggy
sponsored-Mixed-match:
11. Andy vs Marian – Mixed
Saturday – matches:
Linda vs Anni
Carmen vs Eva
Emma vs Zamira – catfight
Chrissie vs Edita

Team-Photo – with 11 FD-girls

Emanuella vs Salma
Donna vs Susie
Linda vs Emma
Andy vs Claire – pins-only – pins-till-5
Petra vs Martin – Mixed
Claire vs Donna
2 more live-matches were stopped because of injuries in the first 2 minutes.
19 girls in the live-event-program: Andy + Kim-Ly + Anni + Crystl + Donna + Salma + Zamira + Eva + Peggy + Claire + Chrissie + Emanuella + Susie + Edita + Emma + Petra + newcomer: Carmen + Linda + Sharon = 19 girls
Available for private mixed-sessions: Luna + Pamela + Stella + Vanessa + Vladka + Cathy + Monique + Sandra = 27 FD-girls altogether
Most live-matches at the october-event: Donna + Anni + Claire + Salma
NEW girls: Carmen + Linda + Sharon (first live-event for them)
Comeback-girls: Emanuella + Luna + Pamela + Stella